Landscape Architects and Tree Experts - A Winning Partnership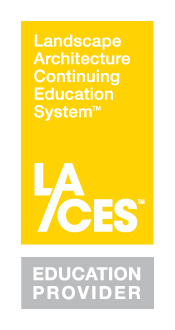 Experienced and Skilled Arboriculture Experts
Ensuring the sustainability and longevity of a landscape architects' designs and installation requires an experienced environmental partner. SavATree offers its clients over 20 years experience in tree, shrub, and lawn care administered by knowledgeable certified arborists and technicians.
Our wide range of comprehensive services includes tree health assessments, preservation and removal, on-site arboricultural management, and corrective measures like disease treatments. The company currently operates in eight states: Connecticut, Illinois, Massachusetts, Maryland, New Jersey, New York, Pennsylvania, Virginia, and the District of Columbia. It caters to all client types, including residential, commercial, and municipal.

On-Site Evaluations and Maintenance Plans
We work very closely with landscape architecture professionals in all phases of projects. Most often, a SavATree arborist collaborates with a landscape architecture professional in the design phase, working together to evaluate the existing site and designate installation specifications. This site evaluation process includes tree health assessments to determine what trees can and should be maintained in relation to their impact on the overall sustainability of the project.

Post-construction, we are often contracted as the plant health care company – especially in the case of a complicated tree plan – to implement a long-term maintenance plan for the sustainable treatment of the trees. This is especially important during the critical acclimation period when trees may be more susceptible to insects and disease and require need proper nutrients and pruning.

Benefits of Partnering with SavATree
SavATree distinguishes itself from other tree and lawn care companies in one important way – we offer customers truly customized solutions through its unique company offerings. First, we use a proprietary software package that allows arborists to create customized plans by analyzing customer-specific variables and needs, even down to preferred service days. We also offer hybrid programs to accommodate customers who desire an organic program but have site issues such as infestation, which cannot be solved by completely organic treatments. Lastly, we provide "spot" care; our highly specialized technicians use state-of-the-art equipment to treat specific problem areas. Through this innovative, sustainable method, small site problems are fixed with the proper materials (versus treating an entire site with whatever materials are on hand). We continually invest in people, equipment, and software – setting us apart from other companies.

Another unique feature of our company are its "green" credentials. From our inception, we have sought out less intrusive methods of tree and plant care that minimize any environment effects. Following this tradition, we pursued the EPA's National Performance Track program, a rigorous credentialing system that requires that companies commit to four substantial environmental goals. SavATree measures and tracks our results, continually demonstrating our environmental sensitivity; indeed, SavATree is the first and only tree care company to be in the program. A complete list of credentials, accreditations, and awards – as well as our environmental policy – is available online.

Landscape architects are ideal partners for our services since both groups share a passion for preserving the natural environment. We participate in over 70 regional events each year, lending financial and human support to help residents learn, appreciate, and celebrate the beauty and fragileness of their community's natural environment.

Click or call (800) 341-8733 today to arrange a complimentary consultation with an ISA certified arborist.
Contact the office nearest you.